Arrivals at Nanjing South Railway Station
Arrivals are included get off your train, check out at exits, find metro, car, bus or taxi to leave the station.
Step 1: After get off your train, follow direction signs to exits. And please show your passport and confirmation No.(or printed ticket) to station staff to check out.
Step 2: Leave Nanjing South Railway Station by Metro, Bus or Taxi.
Tip: There are no public transportation anymore, including bus or metro after 23:50. And there will be lots of passengers lining up for Taxi . So it is strongly recommended that you book a car in advance to pick up you if you arrive at Nanjing South Railway station after 23:50.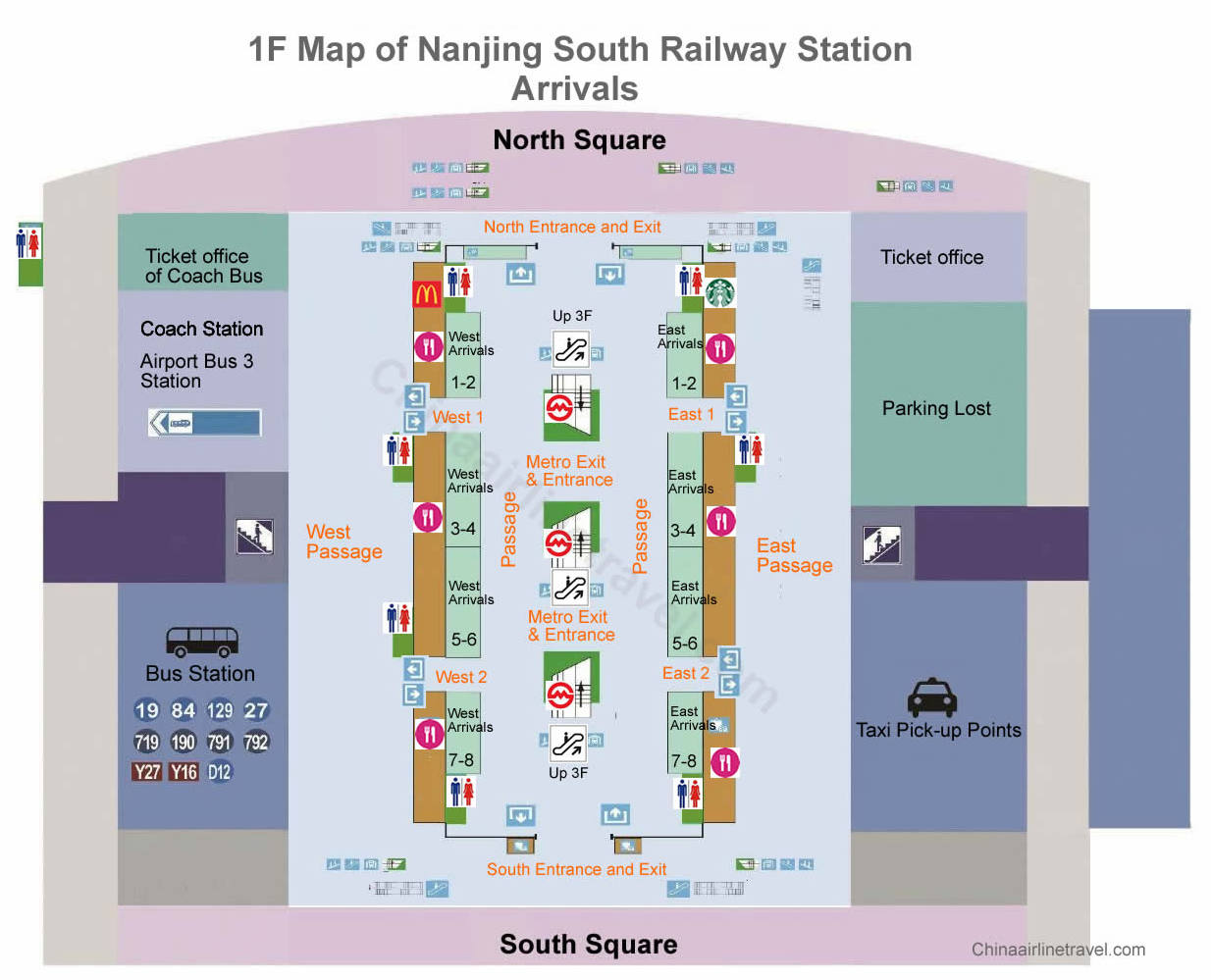 Top Railway Stations in China