Tianjin Binhai Airport Terminal 1 Guides
Opened on April 28 2008, Tianjin Binhai International Airport(TSN) Terminal 1 is located 200 metres west of Terminal 2. It covers 11,6000 square metres and has 2 floors. The first floor is arrival hall and tranfers. The second floor is departures hall. It has 4 check-in islands and 60 check-in counters.
Terminal 1 mainly serves international flights.
Check-in Counter Opening Hours:
3 hours to 50 minutes
International, HK-Macau-Taiwan Airlines
Air Macau, Asiana Airlines, I-Fly, JC International Airlines, Japan Airlines, Korean Air, Lanmei Airlines, Lion Air, LOT Polish Airlines, Malaysia Airlines, Malindo Air, Scoot, Thai AirAsia X, Thai Lion Air, Vietnam Airlines
Terminal 1 Layout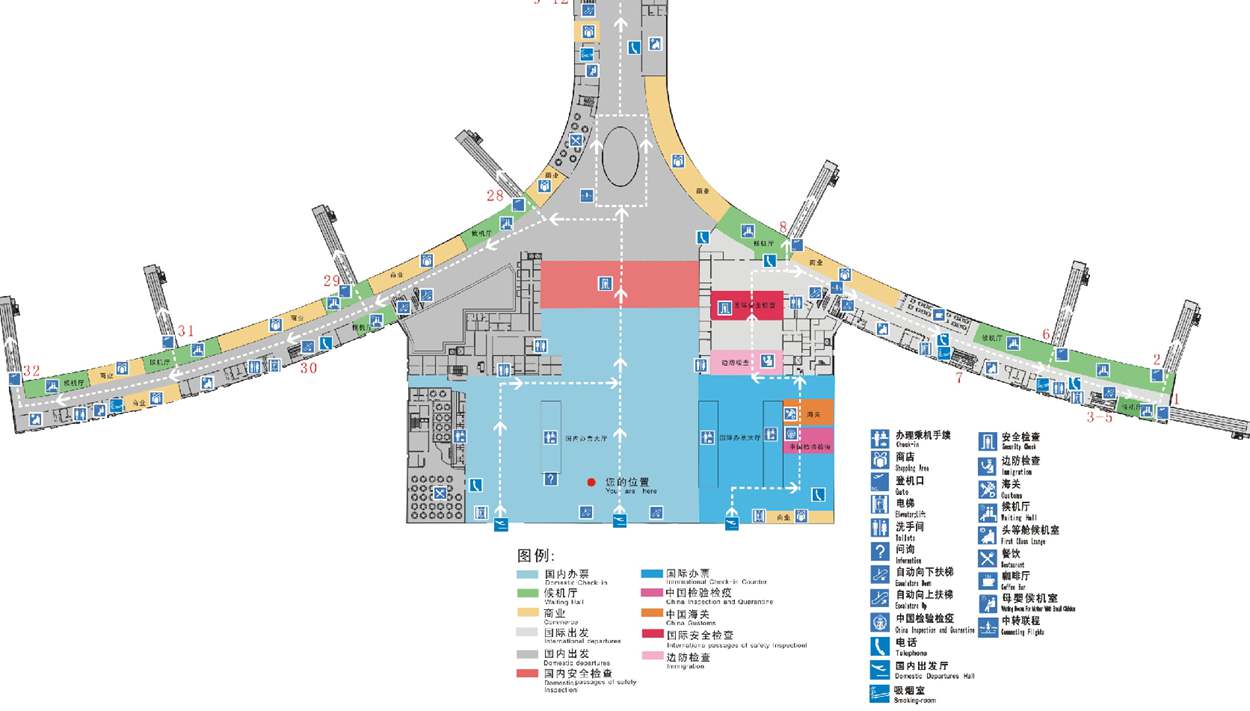 How to get from T1 to T2
The travelers can walk to T2 from T1, 200 metres, 3-5 minutes
Terminal Map
Inquiries Counter
Service time: 06:00 -Last flight
Location: 1F and 3F
Service Hotlines:(+86) 22 96678, (+86) 22 24966363
Lost & Found
Service time: 05:30-22:00
Location: Business Center, Gate 4 in arrival hall, 1F, Terminal 2
Service Hotlines:(+86) 22 24906385, 24906386
Left Luggage
Service time: 05:30 – 23:00
Location: Business Center, Gate 4 in arrival hall, 1F, Terminal 2
Service Hotlines:(+86) 22 24906385, 24906386
Hourly hotel and lounge
Please visit this page to get details
Free WIFI
Please visit this page to get details
Restaurants and Foods
Please visit this page to get details
144-Hour Visa-Free Transit
Please visit this page to get details
Airport Terminal
Departures, Arrivals and Transfers
Airport Transports
Map and Layout
Passenger Service
Traffic
Have a question